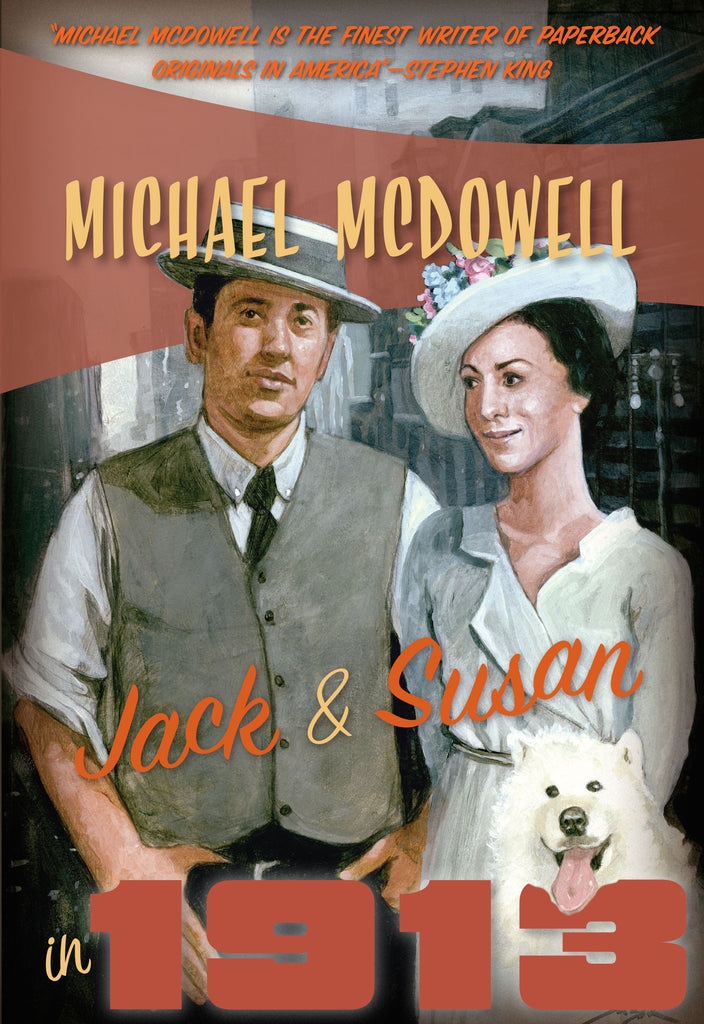 Jack and Susan in 1913
A Few Facts about Jack and Susan:
Regardless of what the calendar says, they are always, eternally, 27 years old.
They are destined for each other like Hepburn and Tracy, Dagwood and Blondie, Nick and Nora. But they almost never know it.
They always acquire a shaggy white dog.
It's 1913, and the world is thrilling to that fabulous invention, the motion picture. In their drab New York rooming-house, Jack and Susan are just across the river from glamorous Fort Lee, New Jersey, home of the exciting new film industry. But when the movies move West, Jack and Susan (and Tripod!) decide to go along with them, only to discover that not all of the bad guys are on the silver screen.
"Michael McDowell is the finest writer of paperback originals in America"—Stephen King
Who's likely to like this: Fans of snappy dialogue, classic screwball comedy, and little white dogs
---
2013 • Fiction/Mystery • 240 pages • ISBN: 9781937384388
---
Share this Product