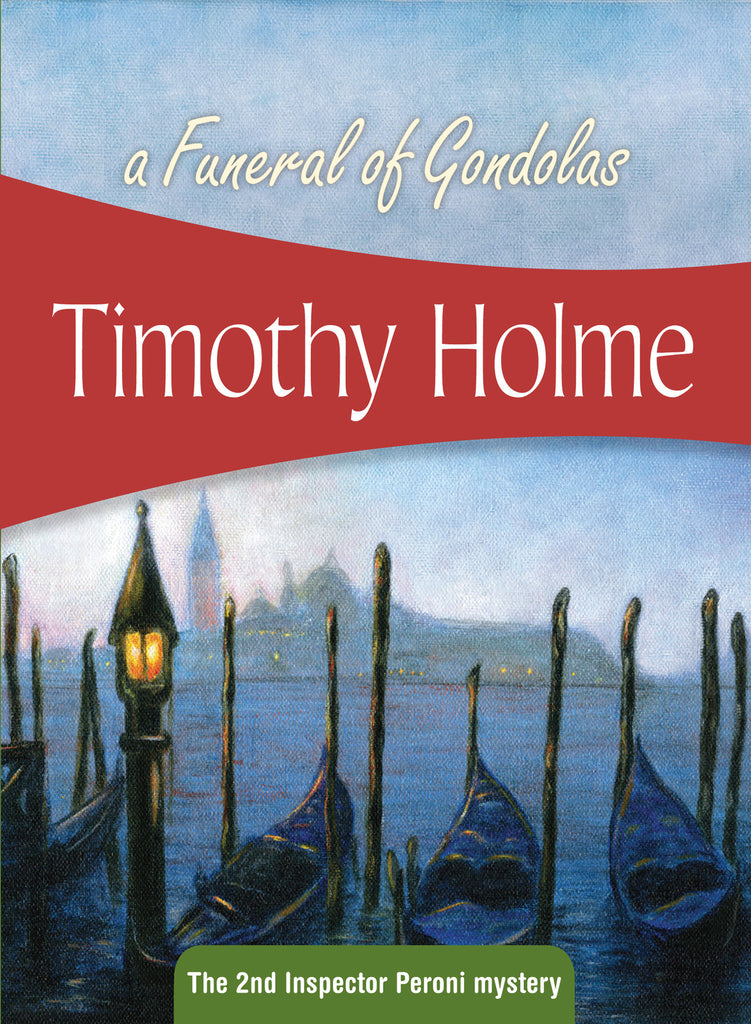 A Funeral of Gondolas
Inspector Peroni is glad to be done with Verona, but he's none too thrilled with Venice. For one thing, the cuisine seems, again, to be an endless parade of soup. Furthermore, the local crime is as bland as the menu. The most nefarious crime Peroni's supervisor can come up with is a gambling ring involving the city's annual gondola race, and not only is it run by a local priest, but the proceeds apparently go to charity. That's no way for a highly decorated (and handsome—don't forget handsome!) police inspector to get into the newspapers.
But Peroni perks up when the gambling gondoliers appear to have some connection with a murdered lawyer. Then there's the stolen manuscript and the seance involving an 18th-century courtesan. Now that's a crime worth solving! Venice might not be so dull after all.
The second mystery in Timothy Holme's Inspector Peroni series is just as charming as the first, playfully referencing the work of Carlo Goldoni, the Venetian playwright whose biography Holme wrote.
"Tightly written, well constructed, and filled with an exotic gallery of Venetian grotesques" --Times Literary Supplement
Who's likely to like this: Fans of Donna Leon and Michael Dibdin
---
2009 • Fiction/Mystery • 304 pages • ISBN: 9781934609255
---
Share this Product