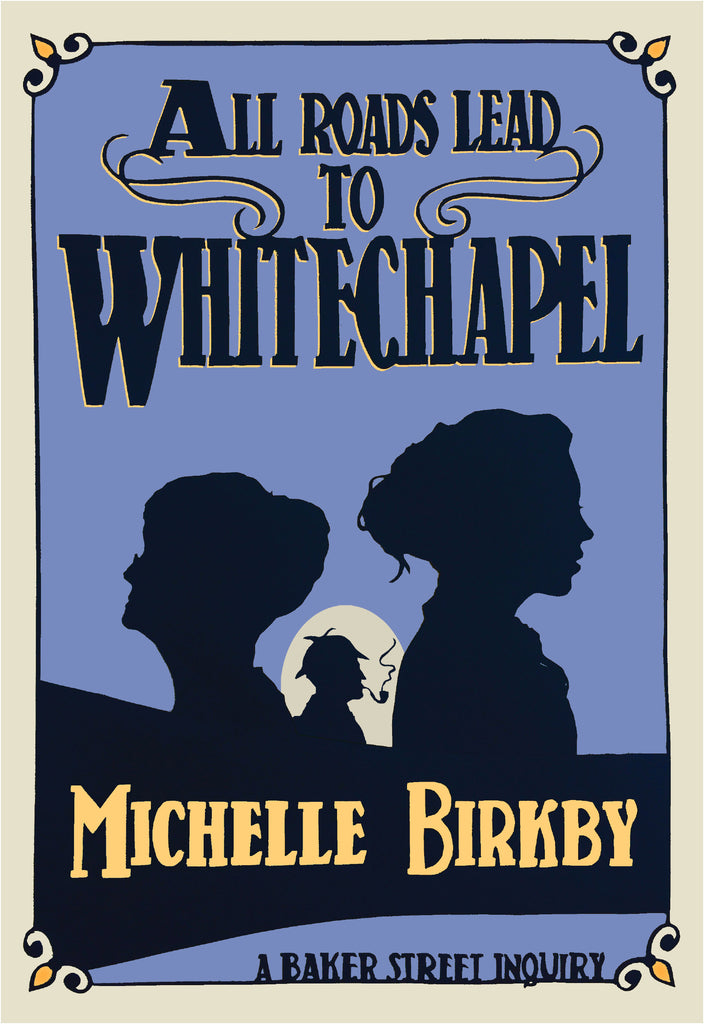 All Roads Lead to Whitechapel
Behind every great man is a great woman…? Maybe so, but the women in Sherlock Holmes's life are tired of toiling in his shadow. Matters come to a head when the Great Man declines to help a desperate young bride, prompting Mrs. Hudson (Holmes's housekeeper) and Mary Watson (wife to the good Doctor) to set up a sleuthing shop of their own, operating out of the kitchen at 221B Baker Street. 
Every clue they untangle leads to, yes, the grim slums of Whitechapel, where Jack the Ripper appears still to be busy with his carving knives. The shadow of evil looms much larger than Mary and Mrs. Hudson imagined when they hatched their plans at the kitchen table. But with so many women in terrible danger, it seems only appropriate that it's women who will set things right. 
"Appealing characters, gruesome homicides, and a detailed period setting in a blend as balanced as a perfect cup of tea." —Kirkus

"Sherlock Holmes pastiches are ten-a-penny, but this is one of the best to appear since Nicholas Meyer'sThe Seven-Per-Cent Solution....a mischievously fresh take on the great detective" —Crime Writers Association
Who's likely to like this: Fans of Victoria Thompson, Laurie R. King's "Mary Russell" series, and a certain Mr. Holmes
---
---
2019 • Fiction/Mystery • 352 pages • ISBN: 9781631942242
---
Share this Product