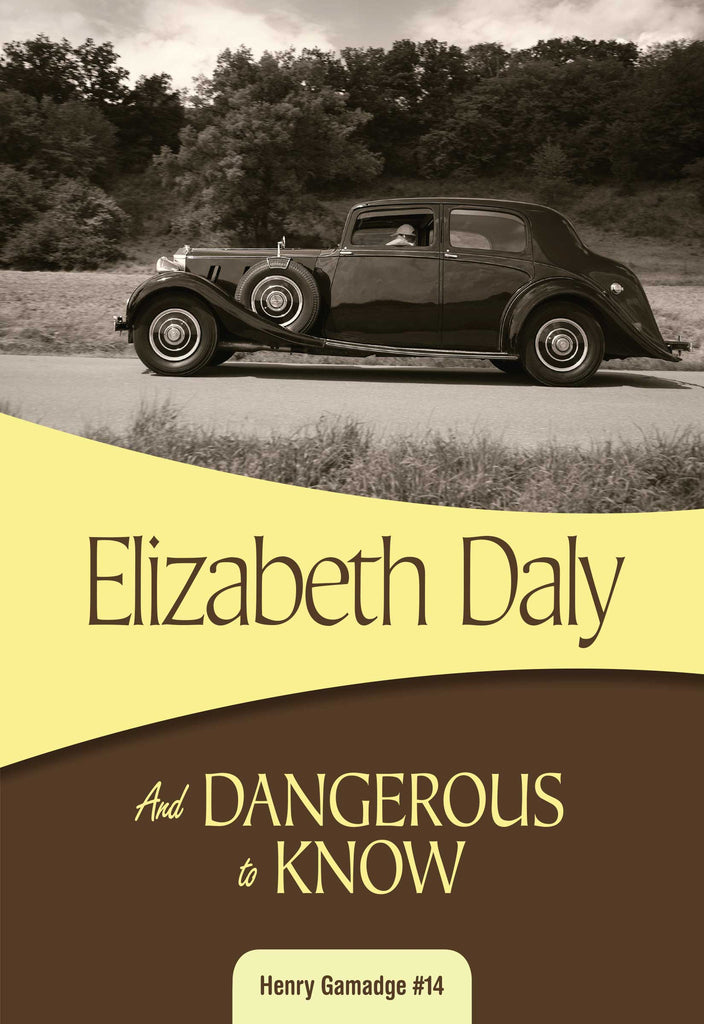 And Dangerous to Know
Alice Dunbar was a very proper Upper East Side woman with a very boring life. There is, in fact, absolutely no reason why she should go missing, and yet that's exactly what she does. One hot summer day, shortly after an elderly aunt's funeral, Alice Dunbar changes into a new outfit, puts on some make-up, and slips into a subway car, not to be seen again. Where was she going? Henry Gamadge, on the case after the police have failed to locate Alice, tracks down her last trip and uncovers a secret life no one suspected.
And Dangerous to Know
was originally published in 1949, ten years after Henry Gamadge made his first appearance in
Unexpected Night
, but our sleuth has lost none of his appeal. Because this mystery is shorter than the typical length of our novels, we are calling it a novella, even though this was not a distinction made upon first publication.
Who's likely to like this: Fans of Agatha Christie
---
2015 • Fiction/Mystery • 216 pages • ISBN: 9781631940620
---
Share this Product