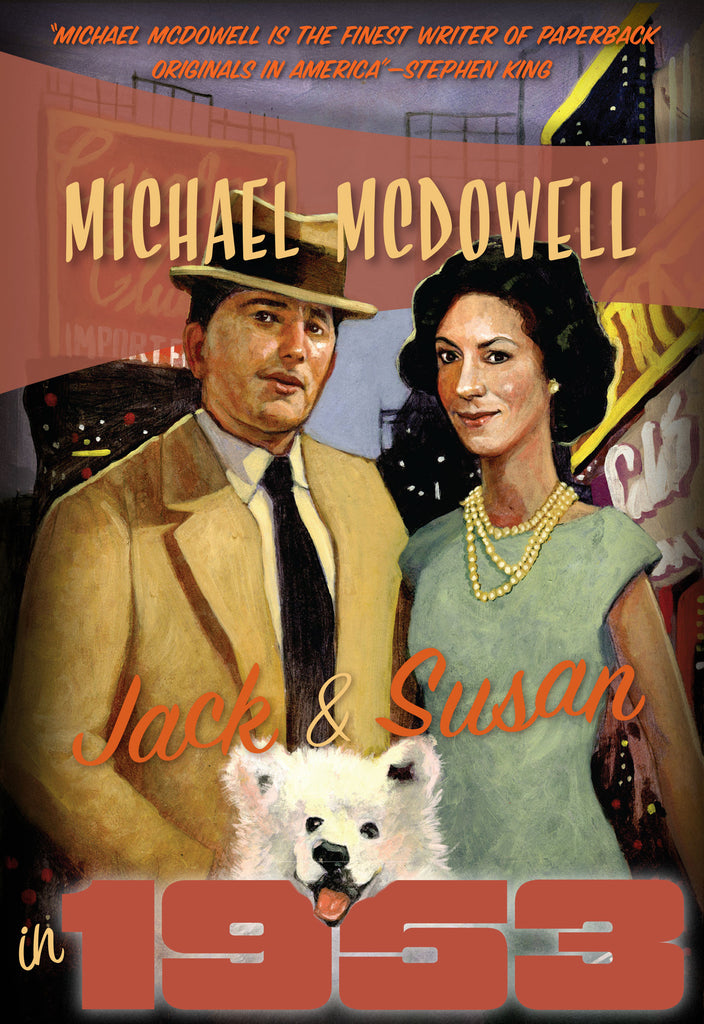 Jack and Susan in 1953
A Few Facts about Jack and Susan:
Regardless of what the calendar says, they are always, eternally, 27 years old.
They are destined for each other like Hepburn and Tracy, Dagwood and Blondie, Nick and Nora. But they almost never know it.
They always acquire a shaggy white dog.
1953 is shaping up to be a helluva year. Jack's engaged to be engaged to a margarine heiress, and Susan's got a dark and mysterious suitor, and New York is at its glamorous best, what with the fabulous cars, "The King and I" on Broadway, and the smoky, whiskey-scented allure of secret gambling clubs. But when word arrives that someone is trying to poison Susan's long-lost uncle, she and Jack (and Woolf!) head for Havana, the better to rescue Uncle James, apprehend the bad guys and—hey, why not?—hit a few casinos on the side.
"Michael McDowell is the finest writer of paperback originals in America"—Stephen King
Who's likely to like this: Fans of snappy dialogue, classic screwball comedy, and little white dogs
---
2013 • Fiction/Mystery • 240 pages • ISBN: 9781937384401
---
Share this Product