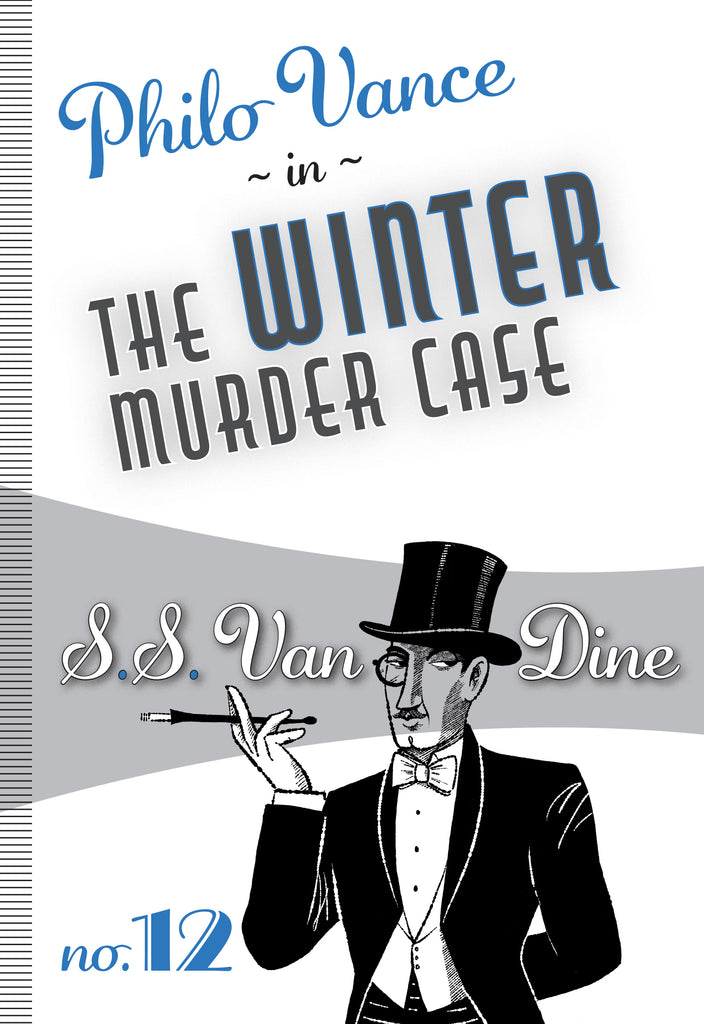 The Winter Murder Case
Like The Gracie Allen Murder Case, Winter was written with a film in mind, and as a vehicle for a particular actress – in this case, the ice-skater Sonja Henie. In that sense, the two books stand in marked contrast to the rest of the Philo canon, but it would be a mistake to lump them together: Gracie Allenis actually quite appealing, in large part because Ms. Allen's scatterbrained persona makes such a charming foil for Philo's stuffed-shirt pretensions. Ms. Henie provided no such inspiration, and though Van Dine did not live long enough to see her outed as a Nazi-supporter, her saccharine ice-princess schtick offered little for Philo to play against.

In fairness, it should be noted that Winter was published after Van Dine's death, and there is a strong suggestion that he did not regard it as ready for publication: Some have claimed that he wrote all his novels in three, versions, each an elaboration of what had gone before, and that only the final version was presented for publication. Winter, this claim contends, had reached only Stage II before Van Dine's death put the kibosh on further revisions. For all the book's flaws, however, it is vintage Philo, and that is its own very genuine kind of pleasure.
"The last of the Philo Vance stories, this is shorter than the other books in the series, in consideration of which the publishers have priced it at $1.75. That was scarcely necessary. The book is worth $2 of any man's money." —New York Times
Who's likely to like this: Fans of the Golden Age of Detective Fiction
---
2021 • Fiction/Mystery • 256 pages • ISBN: 9781631942075
---
Share this Product