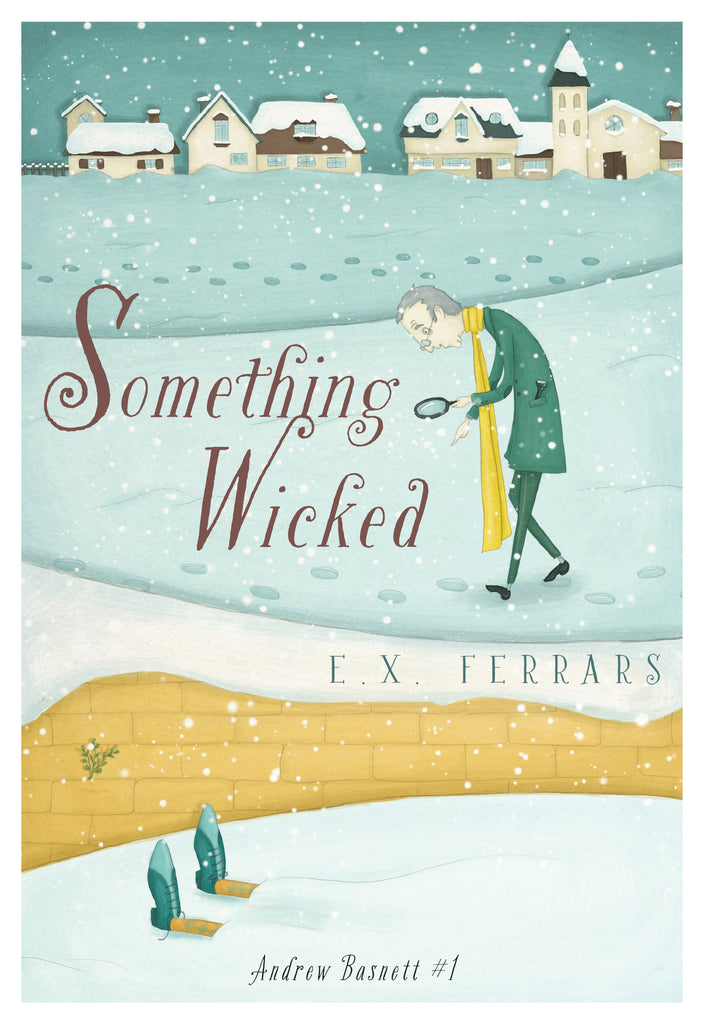 Something Wicked
No longer on the sprightly side of 70, Professor Andrew Basnett is looking forward to retirement, to really digging into the biography he plans to write of an obscure 17th-century botanist, to settling into the little village where he's borrowed a cottage while his flat in town is being renovated. It all sounds peaceful and bucolic, even if the village murderess lives right up the road. But the case never came to trial, says Basnett's nephew, lender of the cottage: She had the perfect alibi. 
Not entirely comforted, Basnett is yet more unnerved when a blizzard hits, knocking out the power and igniting powerful memories, throughout the village, of that similarly snowy night six years ago when Mrs. Hewison…well, when
someone
shot Charles Hewison through the head. It doesn't really help that there's now been another murder and that Pauline Hewison, once again, had motive to spare.
"Snow and ice isolate the little community; blackmail, lying and deceit lie beneath the respectable middle-class facades. Basnett solves the mystery and it all could have happened next door. Miss Ferrars remains a marvel." —The Irish Times
Who's likely to like this: Fans of BritBox and Miss Jane Marple
---
---
2020 • Fiction/Mystery • 218 pages • ISBN: 9781631942266
---
Share this Product